The IAF currently has five operational commands, each of which is headed by an AOC-in-C (Air Officer Commander-in-Chief) with the rank of Air Marshal. The IAF also has two additional commands – Training Command and Maintenance Command – to maintain a uniform standard in training and maintenance. Air Headquarters is located at New Delhi is commanded by the Chief of Air Staff. AirHQ controls all the administrative functions of the IAF and exercises control over the Commands
Western Air Command (WAC)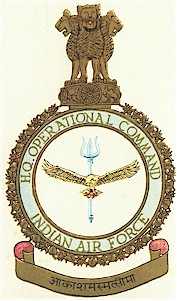 Western Command was raised as No.1 Operational Group on Independence 27 Sep 47. In 1949, It was redesignated as Operations Command. In 1962, with the raising of Central Air Command, Operations Command was renamed as Western Air Command. WAC is the most important of the five regional commands. It controls air operations north of Jaipur, including the capital and Punjab, from Kashmir south to Rajasthan. There is an Air Operations Group at the Udhampur AFB, formed in 1982, is dedicated to the defence of Jammu & Kashmir and also includes Ladakh. There is an advanced headquarters located near the Army's Western Command at Chandigarh.
Western Air Command features several permanent airbases at Adampur, Ambala, Avantipur, Chandigarh, Halwara, Hindan, Leh, Palam, Srinagar and Pathankot with forward base support units (FBSUs) at Amritsar, Bhatinda, Sirsa and Udhampur. The WAC features air defence squadrons consisting of the MiG-21, MiG-23 and MiG-29. The ground attack squadrons consists of the MiG-21, MiG-23, MiG-27 and Jaguar IS.
Eastern Air Command (EAC)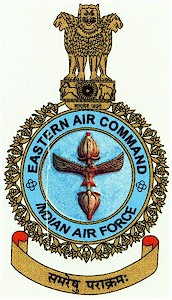 EAC was first raised at Rani Kutir in Calcutta. Then it was shifted to Tezpur in 1963. By the end of 1963, the HQ was shifted to Shillong (Meghalaya). EAC controls air operations in the eastern sector which includes West Bengal, Assam, Mizoram and the other eastern states bordering Bangladesh, Burma and Tibet. Eastern Air Command (EAC) features permanent airbases at Chabua, Gauhati, Bagdogra, Barrackpore, Hashmira, Jorhat, Kalaikunda and Tezpur with forward airbases at Agartala, Culcutta, Panagarh and Shillong. EAC features AD squadrons consisting of the MiG-21 and ground attack squadrons consisting of the MiG-27.
Central Air Command (CAC)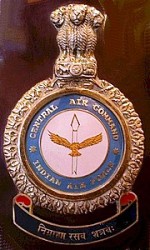 Initially raised at Rani Kutir, near Calcutta, CAC shifted its headquarters to Allahabad (Uttar Pradesh) in 1966. it controls air operations in all of central India, from Delhi to Bengal. This command was reduced in size with the establishment of the Southern Air Command.
The CAC features permanent airbases at Agra, Bareilly, Gorakhpur, Allahabad, Gwalior, Nagpur and Kanpur. Central Air Command features air defence squadrons consisting of the Mirage 2000 and the MiG-21. It is the main transport command with aircraft like the IAF's workhorse – the An-32, the long range heavy lift IL-76MD and the Dornier Do-228 which are used in the utility role. CAC also has helicopter squadrons like the Mi-8 Hip & Mi-17 Hip and the heavy lift, Mi-26 Halo
South Western Air Command (SWAC)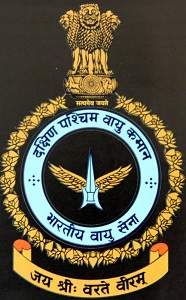 SWAC was converted from the No.1 Ops Group of WAC which was then located at Jodhpur. In May 1998, it moved its HQ to Gandhinagar. It controls air operations in the south western air sector, which includes most of Rajasthan, and south through Gujarat to Saurashtra, and Kutch to Pune. Because SWAC has no sensitive adjacent areas, its task has been largely air defence, however, it is now reported to have a strike mission profile. South Western Air Command features permanent airbases at Bhuj, Jaisalmer, Nalia, Jamnagar, Jodhpur, Barmer and Poona with forward airbases at Ahmedabad, Nal, Suratgarh and Uttarlai. The SWAC features air defence squadrons consisting of the MiG-21, MiG-29 and Su-30. The ground attack squadrons consist of the MiG-21 and the MiG-23. SWAC also has a maritime attack squadron, which consists of the Jaguar IM.
Southern Air Command (SAC)

Southern Air Command with its Headquarters at Trivandrum was born on 19 Jul 84 out of the changed geopolitical situation around Southern peninsula since early eighties Super Power rivalry in Indian ocean, attempts to destabilise the littoral states and continued ethnic problems in Sri Lanka compelled the defence planners to look afresh the Defence requirements of peninsular India in order toe ffectively defend the Island territories and protect our exclusive economic zones extending deep into the oceans. The need was felt to establish a full fledged Operational Air Command covering the geopolitical area of peninsular India extending to 18 deg N including the Andaman and Nicobar Islands in the Bay of Bengal and Lakshadweep islands in the Arabian sea. Accordingly, on 20 Jul 84, Smt lndira Gandhi, the then Prime Minister of inaugurated of Headquarters Southern Air Command at Trivandrum at "Belhaven Palace", an old palace of Maharaja of Travancore located in the heart of Thiruvananthapuram city. Initially, the Command exercised control over 5 lodger units. In a short span of 15 years, the Command has grown and now has 17 lodger units under its jurisdiction.
Training Command (TC)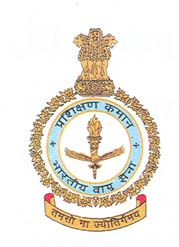 Training Command traces out its lineage from the No.2 Training Group which was set up immediately after Independence. Training Group was redesignated as Training Command in 1949. Although its headquarters is located at J C Nagar, Bangalore (Karnataka) most of the flying and ground training establishments are located in central and southern India.
Maintenance Command (MC)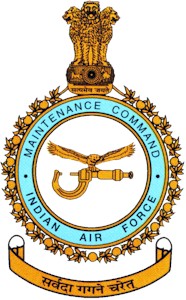 MC was raised as Maintenance Group at Chakeri in Kanpur in 1950. in 1955, It was designated as Maintenance Command. Its current headquarters is located at Vayusena Nagar in Nagpur (Maharashtra).
Maintenance Command is one of the commands of IAF for maintenance, repair & overhaul, product support, storage & issue of spares for all variants of aircraft, airborne equipment and support equipment of IAF. This function is performed through various Base Repair Depots (BRDs and Equipment Depots (EDs).
MC has about Nine Base Repair Depots taking care of the overhaul and mainenance of various types of aircraft. The BRDs are augemented by Equipment Depots and Air Stores Parks.
AFCAT – 2022 APPLICATION FORM DIRECT LINK
JION IN OUR 2022 & 2023 BATCH